I never wanted to be that lawyer. You know, the kind with the corner office in a fancy schmancy law firm.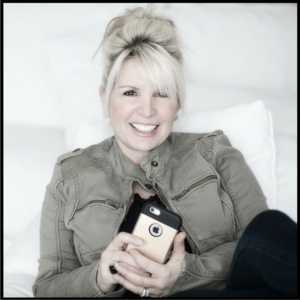 The kind who pretends to be happy with her life while working 60 to 80 hours a week.
The kind whose mind is focused solely on "billable hours."
And making partner.
And looking the part.
Just the thought of being that kind of lawyer makes want to do my favorite TV lawyer impersonation, the kind who (right on cue) screams, "I object."
I'm the kind of lawyer that wants to help you avoid having to hire lawyer because you suddenly find yourself in legal hot water.
I want to show you ways to do a lot of the "legal stuff" yourself, so that when you're ready to hire a lawyer, you'll have done most of the work already. Ta-da… fewer billable hours!
I'm the kind of lawyer that says, "Ta-da" instead of, "I herewith conclude by saying that the foregoing paragraphs are illustrative of a brilliant idea." 
I'm also the kind of lawyer that wants to keep you out of those standard-issue prison jumpsuits you see on TV. (No one looks good in orange. Or black-and-white stripes, whether horizontal or vertical. Case closed.)
There are so many legal pitfalls that can land you in an orange jumpsuit faster than you can say "implied covenant of good faith and fair dealing." And the absolute worst thing you can ever say is, "It'll never happen to me." Because, in the age of the Internet, it happens all the time. Not knowing what you don't know can really hurt you.
And if that sounds like I'm trying to scare you, you would be right. This is scary stuff, and putting your head in the sand can be dangerous. (Cue spooky music here.)
That's where I come in. I want to show you where those dangerously invisible legal potholes are, and how to avoid them.
I want to show you all the ways you can cover your "assets" online yourself, so you never feel lost in Internet Space.
Your assets, by the way, are all the things that are legally yours — your business name, website content, products and services AS WELL AS your home, your car, your life savings.
So, stick around. Read the blog, where you'll learn things like… the difference between copyright and trademark, why you need a customer service agreement, and the one legal doc you MUST have on your website, for starters.
Also, make sure you read "It's Time To Break Up With Your Sole Prop" (and bring tissues… it's a bit of a tear-jerker).
Ultimately, my mission is to empower you by informing you how to run a badass online business that's not only compliant with the law but also keeps the bad guys out–the ones who stalk online entrepreneurs who don't bother to protect themselves because they think they're not big enough to be seen. Internet thieves are looking precisely for business owners who are exposed.
The best, most useful and invaluable legal tip is this: Cover up!
PS: Be sure to sign up for INBOX LAWYER: it's like having a lawyer deliver legal tips to your inbox, without the legal fee aftertaste!
---